Coordinate projects and stakeholders in one platform
How many software do you use to manage your projects? WolfPMB allows you to manage construction sites, customers, suppliers, and collaborators, all in one platform!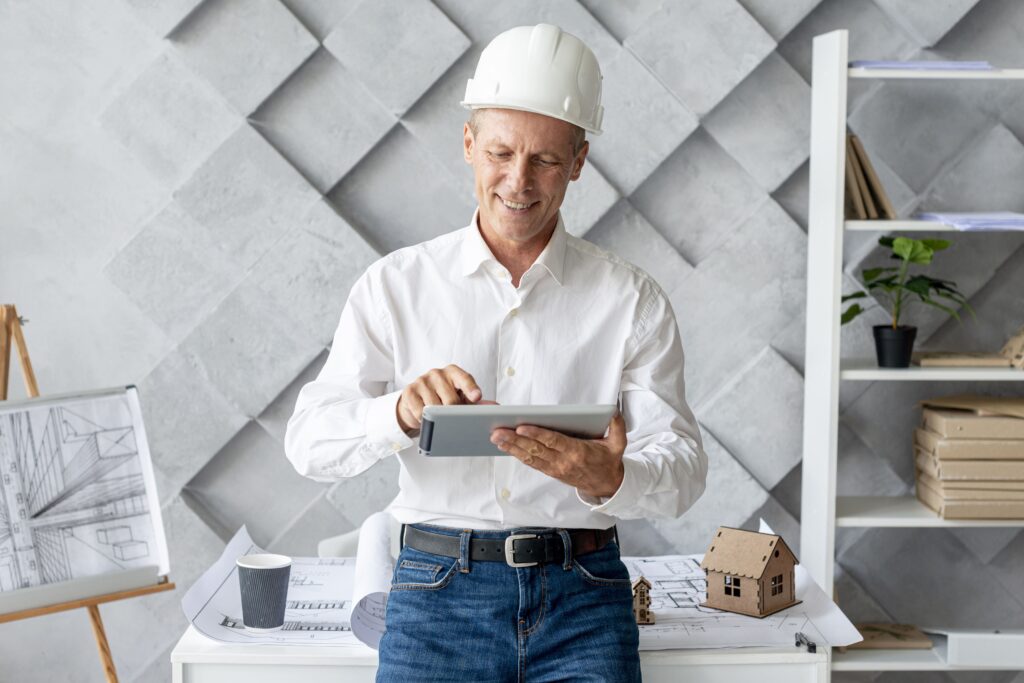 Track phases and interventions of your projects
Build your workflows directly on the platform, share them with employees and collaborators, and speed up your daily operations. Your team will thank you.
Multiple stakeholders, one platform
Employees, suppliers, subcontractors, customers… how many people do you interact with every day? Simplify the communication process by interacting with them on a single platform.
Track budgets, bonuses, and economic margins
Budgeting and tracking spending can be a nightmare. With WolfPMB, you can define costs and margins for each project, manage change requests, and track billing and payment cycles.
Your entire business in one software
A service that goes beyond code and algorithms​
And get the best tool to manage your construction projects with ease!